The teams from the STRATEGY department of GALLILEO help companies with their decisions in Strategic Marketing and Business Development, and especially with the following questions: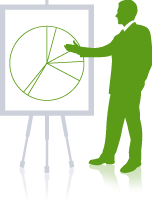 Which strategy should my company use to conquer market shares on my current market?
What are the markets my company could position itself on to maximize value and how should I do so?
Which new offers should my company launch to differentiate itself from competitors in the long run and to give the best image to its clients?
What actions should be undertaken to make sure the launch of my product is a success?
How can I increase the value of my client portfolio?
How can I improve my business development?
...
MARKET RESEARCH AND STRATEGIC ANALYSIS / STRATEGIC REVIEW
1- STRATEGIC OPPORTUNITIES AND THREATS
-Analysis of market, demand and distribution -Analysis of offer and competitive benchmarks -Analysis of client/consumer behaviour -Analysis of acquisition opportunities -Analysis of investment opportunities -Review of current client portfolio (characterizing success, review of lost contracts, analysis of expectations…) -Analysis of diversification opportunities -...
2- AUDIT AND ANALYSIS OF THE COMPANY'S STRATEGIC CAPABILITIES
-Diagnosis of internal organization -Diagnosis of customer strategy (Segmentation, Profiles, Organization,…) -Diagnosis of capabilities -Diagnosis of processes -Diagnosis of Purchase and supplier's policies -...
3- ECONOMIC AND ORGANIZATIONAL OVERVIEW OF THE IMPACT OF YOUR DECISIONS / BUSINESS PLANNING:
-Positioning on a new market -Launch of products -Change in client strategy -Resetting prices -...
STRATEGY OF THE COMPANY 
-Assessing acquisitions -Strategy of diversification -Repositioning after a major change of sectors -Benchmark of sectors and international opportunities -Definition and implementation of a Service strategy -Definition of the positioning on a new market / implementation of new offers -...
CUSTOMER TARGETING

-Developing new innovative offers / services -Organization of clients' teams -Approaching Key accounts / large targets -Building argumentations -Lead generation -Organizing objectives and strategies according to regions -Definition of plans of action -...
MARKETING STRATEGY 
-Qualitative and quantitative description of markets -Assistance in choosing priority targets -Choice of positioning -Client segmentation -Competitive benchmark -Definition of plans of Marketing action -...