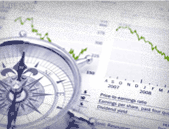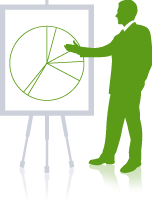 To meet the company's very high growth rate, GALLILEO gives internships and hires permanently young graduates from business or engineering schools with a high potential, to occupy positions of junior consultants.
For the positions of consultants, we mainly hire from amongst our interns or amongst young graduates who have 1 to 3 years of experience in a consulting company or an acknowledged research institute.
When entering the company, consultants are not only trained to perfectly understand our methods and the sectors we work in but also our values and company ethos.
We mainly focus on graduates from Business or Engineering Schools. We can receive applicants from other fields if they benefit from experience or expertise that could reinforce the company's skills
A complementary training in Health care or Environment, two major sectors of GALLILEO, can be a strong asset for a rapid integration into the company. A good knowledge of English is necessary, and mastering one or two more languages is appreciated since our missions take place in a European environment.
GALLILEO offers around 10 internships per year, depending on their length: 3 months, 6 months or more.
DESCRIPTION OF A JUNIOR CONSULTANT POSITION
-During the first 2 years in the company, junior consultants acquire and develop skills that are necessary for positions of responsibility such as managing projects. These first 2 years are an opportunity for junior consultants to strengthen their knowledge of GALLILEO's sectors and services and to build a strong methodological expertise. -Juniors consultants are rapidly encouraged to manage GALLILEO's teams in market research and business development. This responsibility enables them to acquire experience at managing projects, so that after the first two years they can be autonomous in leading their own projects. -Juniors consultants also accompany senior managers when they interact with clients, in order to develop skills that will then enable them to represent the company when offering its services. -Junior consultants are also involved in global projects and they contribute to developing the company's intellectual capital by running strategic analysis of thriving markets. -Junior consultants are followed by a senior manager on company projects and they undertake the following tasks:
-Conceiving methods to collect and analyze data necessary for formulating strategic recommendations --Managing this data collection by following up GALLILEO's field teams and external collaborators or by directing running interviews with key figures within our clients' structures, amongst our clients' customers or others in the market. -Analyzing and summarizing data to draw strategic recommendations for our clients -Presenting the strategic recommendations to our clients and walking them through decision-making (organizing meetings, workgroups…) -Being part of the development of GALLILEO's sectors by taking the lead on one or more research topics, in order to find new business opportunities for GALLILEO.
REQUIRED SKILLS
-Given the values, the culture and the history of GALLILEO, we seek applicants with strong potential, with a true entrepreneur's flair, who want to join a dynamic company and to make rapid progress towards responsibilities as project managers. -We expect that our junior consultants possess the following qualities:
-The spirit of an entrepreneur, being comfortable with teamwork and a desire to contribute to the company's development -Strong capacity of analysis -A good « business sense» and deep economic understanding -A desire to learn and make rapid progress -Strong involvement in projects -Rigour and accuracy in analysis -An open mind / Relational skills -Capacity to write and express correctly summaries and market insights -Basic knowledge of Powerpoint, Excel and Word. Knowledge of Access could be helpful -Basic knowledge of statistics
REMUNERATION POLICY

-GALLILEO bases its remuneration policy on merit and performance. Therefore, wages offered on employment and their rate of increase every year are attractive and they reward performance. -Thus our consultants are paid on the basis of a fixed salary, to which is added a bonus system related to performance, a profit-sharing scheme and participation plan.
SELECTION PROCESS
-Once your application (CV+covering letter) has been submitted and approved, the recruitment process starts with an interview with one of the founders of the company, and is then followed by further interviews.
JOIN US
-In order to apply for a position or an internship as junior consultant within GALLILEO, please send your CV (clearly stating your dates of availability) and a covering letter explaining your motivation, ONLY VIA EMAIL to the following address: GALLILEO@GALLILEO.fr -After consideration of your application, we will inform you of our decision to invite you for a session of 2 interviews, during which you will meet 2 managing associates who will assess your application through questions about your personality and a case study. -Throughout the year, all applications received are considered. Delays in answering you and contacting you for interviews depend on the company's needs.