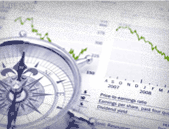 ENTREPRENEURSHIP.
An essential quality for everyone at GALLILEO, because it guarantees dynamism, pragmatism and a capacity to always have the energy that is necessary for the complete success of a project.
DEDICATION OF THE TEAMS AND MANAGERS
Your projects are unique. Our role is to faithfully accompany you in making the processes and results yours. Thus our teams, and particularly our managers, are by your side from the launch of the project to when you put solutions in place.
RECTITUDE, RELIABILITY AND RIGOUR OF ANALYSIS
Our goal is to address your questions in the most reliable way and to propose, in all honesty, the best solution for your growth, your performance and your teams. We gain our clients' trust by the transparency and the relevancy of our recommendations.
CREATIVITY
There is no solution without innovation. Our first task is to help our clients express their specific needs and then find original answers.
RESULTS
Our philosophy is : « our missions must bring solutions that help and are useful », because we give great importance to our clients' growth and performance.
DEMANDING AND PROFESSIONAL
The quality standards we have chosen for our clients' sake are high and are our first priority. On that point, we will never make concessions. Our solutions rely on well-tested methods and on experienced consultants. It is this that gives us value.
PRAGMATISM
Our missions are always orientated towards action. We consider that it is extremely important to deliver results to our clients and not theoretical reports. We systematically keep in touch with our clients after the mission and follow-upon the efficiency of our recommendations.