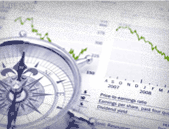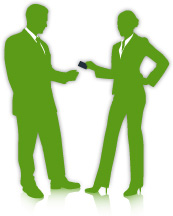 GALLILEO has accompanied local governments for over 10 years, following two major axes:
The evaluation of public policies and of public programs from local to European level
The definition of public policies
GALLILEO also helps key groups to :
Consult local governments (associations, main territorial decision-makers…)
GALLILEO has developed a particular expertise regarding policies of economic development and of substructures, policies of local development and of territorial planning, policies of environmental and sustainable development.
EVALUATION OF PUBLIC POLICIES AND OF PUBLIC PROGRAMS FROM LOCAL TO EUROPEAN LEVEL
Assessing public policies, as our teams do, relies on 4 main convictions:
We verify how relevant initial questions are
- It is important to identify the underlying issues and to possess methods of analysis that can be defined in different evaluation criteria.
There are two aims:
- Identify the criteria
- Identify which elements of the context enable us to determine the validity of those criteria
We explore various methods of collecting data
GALLILEO possesses all the skills and tools that are needed to carry out surveys of the following types : interviews, documentary research, field surveys, a telephone platform to hold quantitative or semi-directive interviews, an online platform.
These methods are complementary and give us a reliable approach and a reliable measurement of evaluation criteria.
We propose strategic insights and make operational recommendations
This evaluation raises strategic issues. GALLILEO's strength is to get involved in the everyday concerns of its clients and thus transform these strategic insights into operational recommendations that will be easier to implement.
We consider it important to attach dates and figures to our recommendations.
We help development managers to follow the evaluation of these actions over time
GALLILEO gets involved, if development managers accept, in offering indicators to evaluate actions in the long run.
DEFINITION OF PUBLIC POLICIES  
GALLILEO contributes to the definition of public policies.
Our starting point is the understanding of the rationale of a public policy.
We also bring our expertise as an experienced assessor. Our past studies have enabled us to pinpoint the weaknesses of numerous public systems, and to show that they can be improved by taking into account the following:
-Global context of a policy or program -Role of the main players concerned by the policy -Putting into perspective what the aim of the program is or what the policy's expectations are (and not only considering what the structure implementing the policy can already do) -…
To help define your policy, we call upon our expertise in various topics, our double knowledge of both the private and public sectors, our proximity with major local governments and our ability to present our ideas not only in meetings with elected or representative members of different regions, but also in discussion meetings that are open to the public.
GALLILEO surrounds itself with partners and experts when doing so means addressing a question more effectively.  
LEADING ACTIONS TO CONSULT LOCAL GOVERNMENTS (ASSOCIATIONS, MAIN DECISION-MAKERS IN A REGION…)
Policy planning with decision-makers of a region or specialists means shared plans of action.
We particularly consult associations and organizations involved in local development but also society as a whole.