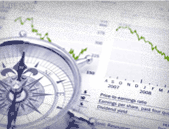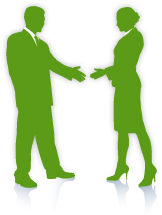 The teams from the HR MARKETING / EMPLOYER BRANDING department of GALLILEO help companies to assess their image as a potential employer and to invent processes of HR MARKETING.
Every year, GALLILEO publishes a barometer, a study completed by a sample of 1500 students from business and engineering schools on the French market, in order to measure the popularity and attractiveness of the main recruiters and to get a better understanding of the expectations of the graduates regarding their first job.
This study also better defines results, depending on sectors (e.g. : AUDIT, CONSULTING, BANKING, I.T., ENERGY, CONSUMER GOODS, LUXURY GOODS and RETAIL…) and on professions (MARKETING, FINANCE, PURCHASE POLICIES, PRODUCTION, …)
QUESTIONS RELATED TO HR MARKETING
IDENTIFY, ATTRACT AND RECRUIT APPLICANTS:
Define and put in place a recruitment strategy for future employees: -Define recruitment objectives (qualitative and quantitative) -Target applicants -Direct campaigns to develop the image you convey as an employer -Direct campaigns to develop your company's attractiveness -Use appropriate messages / Select appropriate documentation -Organize appropriate advertising -Define a specific relationship policy with institutes of higher education (Corporate events / Campus events) -FaDraw conclusions from your actions and identify points to improve -Summarize offers made to applicants
DEVELOP EMPLOYEES' LOYALTY, IMPROVE HUMAN RESOURCES
-Integration of employees -Developing loyalty -Wage policies -Motivation, management and direction -Managing skills -Detecting and managing employees of high potential -Internal mobility and Managing one's career -Geographical and International mobility -Training policies -Listening to employees' social expectations -Opinions, Expectations and Satisfaction of employees regarding the HR service -Effectiveness of means of communication for internal HR : Intranet, Newsletters
OUR SOLUTIONS
-Statements on the image you convey internally / externally -Analysis of the decision processes: when / according to which criteria / under who's influence / in what situation does one choose to join a company / a particular sector -Evaluation of HR processes: recruitment, integration, mobility, loyalty -Analysis of departures/resignations -Assessment of internal satisfaction and summary of expectations : performance of HR services, satisfaction of collaborators,… -Conclusions after a campaign / Measuring its impact -Change processes -Help for Communication Agencies conceiving campaigns and selecting the appropriate documentation -Testing of different campaigns -...
OUR METHODS
-Quantitative and qualitative studies, face-to-face, on the phone or online, amongst future applicants, in order to:
•Identify profiles and distinguish candidates depending on their expectations and social background •Understand their criteria of choice •Analyze the information and decision process •Measure your popularity, image and attractiveness •Test your messages and campaigns •Draw conclusions on results achieved •... -Benchmark of actions led by other groups -Quantitative and qualitative studies, face-to-face, on the phone or online, amongst your employees/targets, in order to :
•Analyze employees' integration •Assess opinions, expectations and satisfaction regarding HR policies (Mobility, Training, Wages, Managing one's career, …) -Animation of group projects -Analysis and recommendations