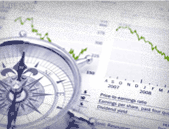 Combining both market
observation and strategic consulting
Read More

Developing our expertise in those
sectors in which we have chosen
to work hand-in-hand with our clients
Read More

Bringing the whole production
line of the project under
GALLILEO's responsibility
Read More


1.Combining both market observation and strategic consulting

This is how GALLILEO ensures that its research is useful to its clients and that its analysis and strategic recommendations are reliable thanks to detailed observation of the markets.

2.Developing our expertise in those sectors in which we have chosen to work hand-in-hand with our clients

We believe general consulting firms are outdated… GALLILEO has chosen to position itself on a limited number of sectors to develop a global understanding and intellectual and methodological knowledge, by taking into account issues, players and current events of each sector.

3.Bringing the whole production line of the project under GALLILEO's responsibility

With GALLILEO, our clients can rely on a partner that delivers integrated services, from collecting the information and analyzing it, to synthesizing the data and drawing strategic recommendations. The accuracy of the analysis starts with the conception of the data collection process, its follow-up and its analysis. All is managed internally, within GALLILEO. Our clients can therefore build their strategies in a more precise, informed and easily-applied way.

4.Building a long-term relationship with our clients

Each of our clients is unique. In time, we learn to understand who you are and how you work and so adapt our services and guidance to your practices. Thus we are sure our recommendations will be effective. These recommendations take into account your constraints and your own environment. They will also enable you to save time when implementing your plan of action.

5.Focusing on the usefulness of the results we achieve

In each of our projects, and whatever its dimension, our role is to provide our clients with data, tools and recommendations, which make them more competitive and effective in their day-to-day market dealings.

6.Developing the quality of our teams to accompany our clients in the best possible way

- The managers of GALLILEO accompany each client with a personalized approach and share their experience and expertise…
… far ahead of a potential project, to identify the issues to be considered in order to improve our clients' performance
… throughout the project
… and particularly when acting on results, so that each project becomes a way of adding value to our clients' venture and enables us to draw recommendations and define plans of action to support our clients' growth

-Our consultants are…
…experts in strategic models, in tools used for market research and in quantitative and qualitative analysis,
…motivated by and constantly aware of the issues and topics that are raised on their markets

- Our market research teams are…
… trained in interviewing techniques and data collecting
… organized according to their skills, and specifically trained to conduct the following types of interviews : with individuals as well as professionals (doctors, managers, collaborators from major companies, health care professionals, opticians, local governments…)


Building a long-term
relationship with our clients
Read More

Focusing on the usefulness of
the results we achieve
Read More

Developing the quality of
our teams to accompany our
clients in the best possible way
Read More