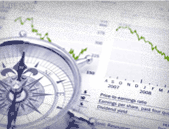 MAHER KASSAB

IS CHIEF EXECUTIVE OFFICER OF GALLILEO BUSINESS CONSULTING
An entrepreneur at heart, Maher KASSAB founded GALLILEO in 2001, after graduating from ESSEC Business School.
He is the founder of the fundamental pillars on which GALLILEO's services are built, and he especially believes in the importance of HR MARKETING as much as the CLIENT'S CAPITAL as an essential pedestal to the success of a company's strategy.  
He efficiently answered the need expressed by managers to be offered dependable services, combining the methodology and the reliability of MARKET RESEARCH and market observation with the global vision of the strategic approach brought by CONSULTING.
He is acknowledged as an expert in HR MARKETING, STRATEGIC MARKETING and BUSINESS DEVELOPMENT, and thus is the founder of the intellectual, sectorial and methodological capital of GALLILEO.
He personally advises managers of major groups in GALLILEO's key sectors (Health care and Environment, Sustainable development, Utilities and Other industries), especially for projects of strategic reviews of markets, of growth (internal or external), of portfolio analysis, of positioning oneself in new markets, of identifying not yet exploited potentials, of optimizing and guidance of business development.