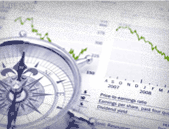 JEANNE FRANGIÉ

IS VICE-PRESIDENT OF GALLILEO
Founder of GALLILEO in 2001, Jeanne FRANGIE leads strategic projects mainly for the environment and health care sectors.
Jeanne FRANGIE studied economics at the Lycée Sainte-Geneviève, in Versailles. She then became a student of ESSEC Business School, where she followed a specialization in Health care and Environment. She also specialized in statistics.

In 2001, she spent 9 months in Cambridge, USA, following and supporting teams from the MIT Entrepreurship lab. She then came back to Paris and founded GALLILEO.
In GALLILEO, she develops a better understanding in Sustainable Development issues and new models of Governance. She works both for public and private sector, especially with leaders of the private sectors and numerous local governments.
She is also responsible for the department of "Evaluation of Public Policies" . Evaluations in Public Policies apply on issues such as environmental or socio-economic policies and sustainable development. This department has been active since 2001 and keeps on its work very actively.